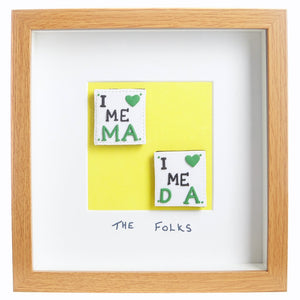 The Folks - Framed Irish Gift
Sale price Price $28.00 Regular price
Tax included.
No matter what they're named, we all 💚 them.
Ma & Da
Mam & Dad
Mother & Father
Mammy & Daddy
Mom & Pop
This is two handmade icons, mounted and framed as a keepsake. The perfect gift for your parents, hand made in Ireland.
Background colours may vary. The frame is 23cm x 23cm and can be shipped worldwide.