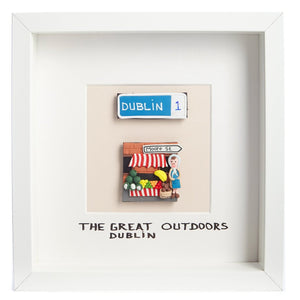 The Great Outdoors Dublin - Framed Irish Gift
Sale price Price €24,95 Regular price
Tax included.
The sounds of Moore Street Dublin 1. Bananas, apples, oranges and pears take your pick five for a Euro!
This is two handmade icons, mounted and framed as a keepsake. The perfect gift, hand made in Ireland. 
The frame is 23cm x 23cm and can be shipped worldwide.